Do your employees take business trips across Europe?
The A1 form is the only proof of compliance with the EU business trip legislation requirements. It acts as proof of social security coverage in another EU country, or when working across several EU countries at once.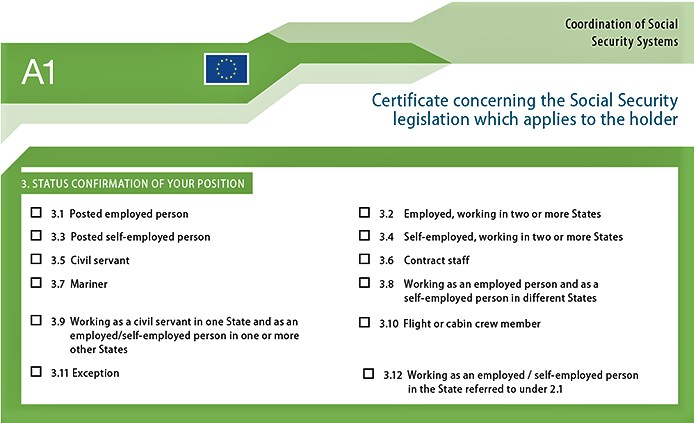 Employees who are going on a business trip to another EU state, or to Switzerland, United Kingdom, Liechtenstein, Norway or Iceland. These trips can include:
a one hour meeting

long term work for a few days, weeks or months

business conference or convention

visiting a foreign branch or production plant

traveling through a different country

teambuilding

job training

ReloCare has a specialised A1 form team.
Thanks to years of experience with immigration services, we can help you fast and effectively.
What can happen without an A1 form?
Your employee may be denied entry to their destination. Factories, conferences or offices may require an A1 form at entry.
Fines from EU member states are as high as €10 000 per employee. The fines can be issued to both the employer and the host organization. The most strictly controlled countries are currently France, Austria and Poland. 
Keep in mind that employees are not liable for their A1 forms, and therefore are not financially responsible for potential fines. However, they can lose their insurance, leaving the company vulnerable to lawsuits from its employees. In addition to fines, companies also face the risk of damage to their reputation or loss of employer status.
How can we get your A1 form efficiently?
At ReloCare, we want to save your time, budget worries.
Leave A1 forms to us and use your time where it is really needed.
Gathering employee information and filling in extensive forms

Communicating with authorities and submitting the application

The option to follow each employee's actual time spent in each country to keep them in check with the law
The option to cooperate via a mobile application where employees track their travels independently - recommended

Users update their A1 form independently in our mobile app.
You save time and receive professional support.
In the end the whole process is more cost-effective than organising A1 forms internally.
Find out more about A1 and consult with our specialist Lucie Šimonová. At ReloCare, we will provide you with a quick and effective solution so that your company business trips are in accordance with regulations.
Find out more about A1 forms
The A1 form (formerly known as E101 or E103) was created in 2010 based on European Union Regulation No. 883/2004. It is an internationally recognised certificate that allows EU employees (regardless of their nationality) to work in other EU/EEA countries without having to pay additional social and health insurance.
All employees sent on a business trip across the European Union, Great Britain, Iceland, Liechtenstein and Norway are required to have an A1 form. Employees without an A1 form pose a potential risk of heavy fines for employers.
EU member state governments have now strengthened A1 form checks and can obtain data from social security authorities across the EU. The EESSI system, introduced in 2019, allows authorities in individual countries to enforce regulations and check whether employees have an A1 certificate. In July 2020, for example, the fine total was increased to €4 000 + €200 per employee per day. Checks can take place in hotels, conference rooms and other places.
What can happen without an A1 form?
Uncovered employee sick leave
At a business conference in Poland your employee falls down the stairs and breaks an arm. It's clear that it happened on a business trip in the space of a business conference (the same goes for factories, offices, etc.). Without an A1 form, they may not be eligible for sick leave during recovery, because Czech social insurance does not cover accidents outside the Czech Republic. Poland will not cover the accident either, as the employee did not have a valid A1 certificate. This can happen even during the first minutes of an hour-long trip.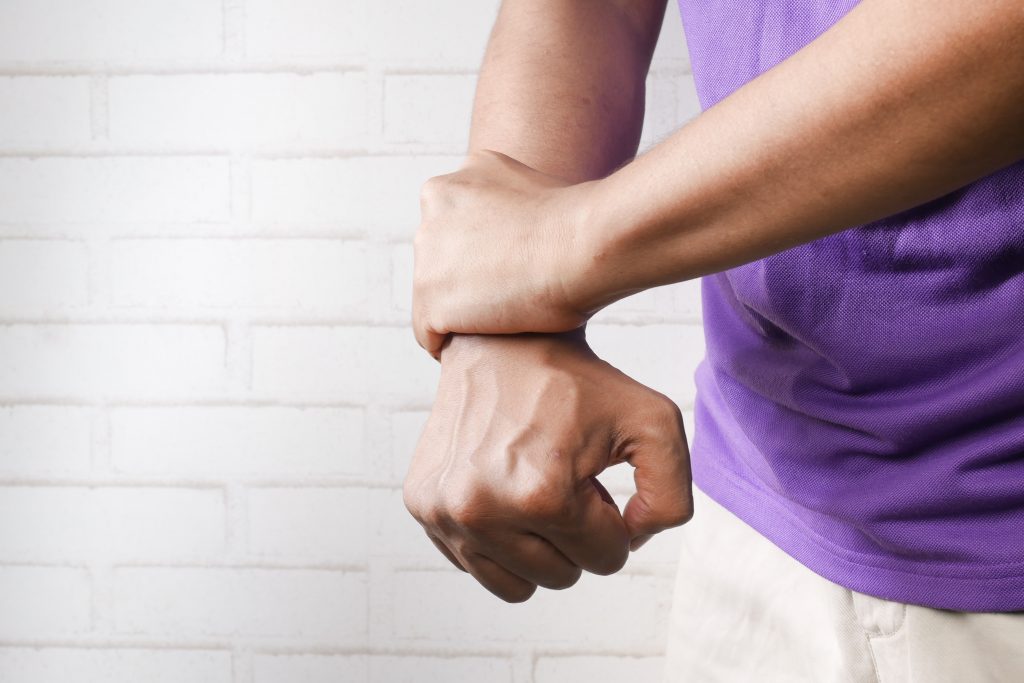 Frequently asked questions